Indraprastha College of Education & Technology
Our Organization
Founder's Massage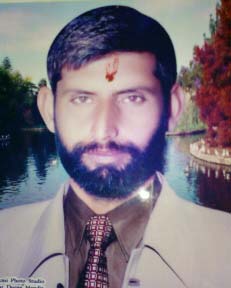 Late Shri Mitrasen Yadav Ji
"Under the aegis of Shubham Shiksha Samitee, many have survived fit by respecting & giving way to evolution & they are smiling all the way to glorious successful careers to become respectable citizens. Many shall follow. A men!"
From the management (Board Room)
The philanthropic activities of golden days have taken a new form – to provide state of the art modern education to the wards of the aspiring middle class families in the society providing higher education to the ever increasing middle class is not a business activity alone .It is a social commitment quite as well .
This commitment to the development of society through higher education will keep growing without compromising at all on quality of education to be infracted .
THE INSTITUTE
Indraprastha College of Education & Technology (I.P.C.E.T.) has been established by the Shubham Shiksha Samitee, Baghpat from the session 2001.The College is duly approved by the N.C.T.E., Jaipur and the State Government of Uttar Pradesh and affiliated to C.C.S. University, Meerut. I.P.C.E.T. has been established by a farmer family of Baghpat district. The newly established College spread over 12 acres of land surrounded by environment friendly lush green agricultural fields is situated on Meerut – Baghpat road. The Institute is easily accessible to neighboring towns ; (Meerut-32 km, Baghpat-18 km)
Our Vision
our vision is empowerment of the youth of our society through high education for competition in the global techno-economic scenario in which our country is fast pushing ahead.
Our Mission
Our mission is to establish and make I.P.C.E.T. a standardized educational institute to generate superbly knowledgeable and modernly trained man power confidently and usefully employable in the national and corporate sector.